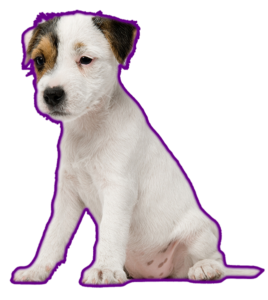 Mission: Our mission is to care for at-risk animals in our community. Our efforts include the rescue and rehabilitation of sick, injured, and very young animals, the promotion of sterilization and vaccination campaigns, placement of rescued animals in new homes, promotion of responsible pet ownership, and denunciation of mistreatment and abandonment of pets
History: Pro Animal Melaque grew out of the informal rescue of animals that many of us have been doing for years. By formalizing our relationship and our mission, we hope to be able to focus on identifying, rescuing and rehabilitating the animals that are most in need in our community. We became a legally recognized non-profit Civil Association in the state of Jalisco on March 7th 2012.
Limitations: We know we cannot begin to offer aid to all the animals which are in need. We have a limited number of foster families, limited space in our emergency shelter, a limited number of volunteers, and limited funding to fulfill our mission. We do the best we can within these limitations, and are proud of the work we can accomplish.
What we do:
We rescue street animals with medical needs, such as injured limbs, skin disorders, parasites, TVT and malnutrition, and we attend to their medical needs.
We provide temporary housing for animals that are in our care, either with a foster home or in our limited intake shelter.
We provide temporary housing for very young orphaned animals, attend to their medical needs, have them vaccinated & neutered when they are of age, and place them in new homes.
We offer free sterilization campaigns, open to the public.
What we don't do:
We do not accept healthy abandoned animals into our system, it is only for sick and/or injured homeless animals, or very young animals that cannot fend for themselves.
We do not place a time limit on adoptable pets; they can stay with us until they are placed in good homes.
We do not accept new animals when our system is at maximum capacity.
We do not provide care or board for animals that have owners. We do not euthanize healthy animals.
We do not offer a 24-hour on-call rescue service.
We are not animal control officers.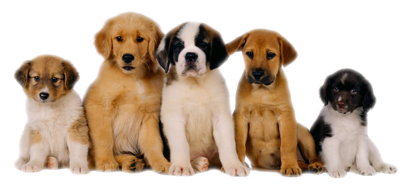 Christine Marie Hocker is a founding member and is the President and Legal Representative of Pro Animal Melaque.  Christine is a locally well-known teacher with extensive contacts throughout the community.  She has been rescuing animals in Melaque for many years. Christine oversees our administrative needs, but says that her favorite activity with Pro Animal Melaque is caring for the rescued animals.  She also enjoys reaching out to the community to educate, raise awareness, and promote animal welfare.  Christine shares her home with 1 rescue dog and 2 rescue cats.


Maribel Lopez Sosa is a founding member of Pro Animal Melaque and is Secretary of our Board. She is a Melaque business owner with a huge love for animals. Maribel has rescued numerous animals in our area and currently has 4 rescue dogs as part of her family. Maribel provides a lot of energy to our group, and is in charge of our program to teach responsible pet ownership in the local primary schools.   She does outreach to similar groups in Mexico, and is our liaison with the State Health Department.  Through Pro Animal Melaque she is realizing her dream of providing at-risk animals with the care and respect that they deserve.


Anne Michelson is a founding member and is the current Treasurer of Pro Animal Melaque. Anne is an avid animal rescuer and kindly opens her home and heart to animals in need. Anne splits her time between Melaque and Seattle, so she is not only actively involved in the daily care of animals in Melaque, but also promotes our group north of the border. Anne is great at identifying at-risk animals and does not hesitate to reach out to the animals in most dire need of our help.  She also keeps our books in order. Anne has generously provided the safe place where we shelter our rescued animals.  She shares her homes with 3 rescue cats.


Sharon Kohl Fritz is our fundraiser extraordinaire. Her creative ideas, energy and commitment make it financially possible for Pro Animal Melaque to carry out its mission. Sharon uses her people skills and extensive contacts in the community to hold several amazing events each year. Sharon also is a talented seamstress who helps us by making collars for our animals & aprons for our volunteers. Please let Sharon know if you'd like to help with her fundraising efforts.  Sharon lives in Barra with her rescued cats, Buddha and Bodhi.
Brenda Benwell hails from Nanaimo, BC and has been living in Melaque since 2016. She immediately became an important member of the team, helping with every spay & neuter clinic and fundraising event. Brenda is in charge of post-op recovery of animals and keeps it running smoothly. She often fosters rescued animals, and all of the street dogs know her!  She has three rescue dogs, Toby, Shadow, and Tank, and a rescue cat named Frankie.

Adalberto Vigil Abundis is a founding member of Pro Animal Melaque and is Secretary of our Supervisory Board. He also sees to many of our animals' medical needs. Dr. Beto is a Melaque native, high school teacher, and a trusted local veterinarian. He strongly promotes animal welfare in our community.


Andrés Flores is our awesome veterinarian in Barra, who also does most of the spaying and neutering of our rescued animals. He has been supportive of our group since day one, and we can't imagine how we could do so much if he were not part of our team.
Roziel Martínez is our veterinarian in Cihuatlán, and cheerfully attends the animals which are rescued and fostered in that town. We know we can count on Rozi to spay and neuter, diagnose, and treat animals in need. 
Here you can find our annual reports, which include a summary of each year's achievements (adoptions, sterilizations etc.), as well as a financial report and a note from our President.